The Doctors
Dr. Thomas Schroeder, D.C.

Doctor of Chiropractic


Dr. Tom has been a practicing doctor of chiropractic for 36 years in Fresno, California. He is a 3rd generation chiropractor, with both parents and three of his grandparents being chiropractors. He is a graduate of Palmer College of Chiropractic, along with all of his siblings.
Dr. Tom enjoys water sports, snow skiing, spending time with his family, and helping the people of the central valley find true health. As he shares his wisdom and passion for wholistic health, Dr. Tom's patients' lives are enriched with precise and gentle chiropractic adjustments, which free the nervous system to heal the body as it was designed.
Dr. Madeline Schroeder, D.C.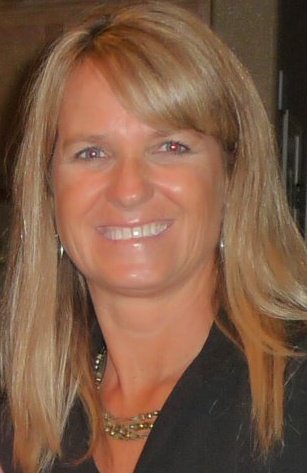 Doctor of Chiropractic
Date and place of birth: February 24, 1962, Fresno, CA
Chiropractic College and year graduated: Palmer College of Chiropractic, 1985
I am a 3rd generation in a 4 generation family of chiropractors. There are currently 70 chiropractors in my family, with three more in school currently. Both grandfathers and one grandmother, mom and dad and all six of us kids are chiropractors. I have a son and a daughter both in college who will start chiropractic college in the next few years.
Chiropractic was founded in 1895. People always have and always will need natural health care that corrects the joints and spine. With the alarming amount of pain medications in use today, pain is merely being covered up, letting joint problems deteriorate so that eventually surgery is required. However, with each correction, the need for pain pills reduces
Hobbies:

Triathlons (swimming, cycling, running), snow skiing, all water sports: water skiing, jet skiing, windsurfing; hiking, camping, pets, beach, traveling, chiropractic research
My inspiration:
The amazing healing results that people achieve through chiropractic care! This is an amazement everyday!
My purpose in the Chiropractic Profession:
To be dedicated to my patients health, to be a healer, to improve people's lives through improving their health. To help people stop taking medications, surgeries on joints, and stop letting their spines deteriorate, instead of correcting their health by aligning their spines and freeing their nerves from impingement thereby restoring natural body functions and health!
Dr. Rebecca Schroeder, D.C.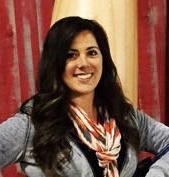 Doctor of Chiropractic
As a graduate of Palmer College of Chiropractic West, Dr. Becca Schroeder practices Palmer-specific diversified technique. Into her patients' care, she incorporates soft tissue work such as myofascial release, kinesiotape application, Proprioceptive Neurofacilitation (PNF; an active form of stretching), and instrument-assisted soft tissue mobilization.
Although these additional techniques distinguish her from her mentors, her style of chiropractic adjustments resemble that of her large chiropractic family. Dr. Becca is the 67th chiropractor in her family, who are rich with 4 generations of chiropractic theory and passion. Dr. Becca grew up in a home that utilized chiropractic care for everything from a stuffy nose to a sprained ankle. The health she witnessed inspired her to become a chiropractor herself. You will see that the passion for wholistic health through her hands is vibrantly apparent. It's in her blood! Outside of seminars and conferences, the Schroeders have a unique ability to continually master their chiropractic skills through collaborating with one another. At each gathering, they cannot help but discuss the latest endeavors and discoveries within chiropractic!
With her emphasis in sports injury care, Dr. Becca has worked as a member of the medical staff treating athletes of all levels at several events throughout California. A few of these include
Four years with the Sea Otter Classic - Monterey, Ca 2011-2014
Double Road Race San Jose, Ca - Feb 2014
San Jose State Rugby - Feb 2014
Northface Endurance Challenge - San Francisco, Dec 2014
NoTown Fresno Roller Derby - April 2015


Dr. Becca knows that the human body is naturally equipped with the tools it needs to prevent and heal from disease. It is how one treats the body that determines its reaction, and therefore its health. Dr. Becca will help you access your own natural healing tools. Through her care, you will reach your full health potential and live with intent and joy again, excelling in the things you love!
"I challenge you to change the way you view healthcare. With chiropractic, you will reach your highest health goals and optimize your quality of life in the process."
Yourfresnochiropractor.com

---
Schroeder Family Chiropractic is your Fresno Chiropractor

Dr. Thomas Schroeder
Dr. Madeline Schroeder
Dr. Rebecca Schroeder

2535 North Fresno Street Fresno Ca 93703
559-226-2535